03 December 2020
We just landed some specials coffees from our friends over at Cooperativa Frontera San Ignacio (COOPAFSI) in Cajamarca, Peru. We sourced four microlots from them this year: El Oso, La Osa, Tapir red honey and Tapir yellow honey. Before you check the website for cupping notes and scores, let me share the story behind the cup.
COOPAFSI has 413 members scattered across Northern Peru near the border with Ecuador. Some are located in higher altitude areas that produce a superior cup profile to the cooperative's Grade 1 quality. The higher altitude areas are harvested at the end of the season and at the end of the 2017/8 harvest, the cooperative let us know that they had a small quantity of high scoring washed coffee.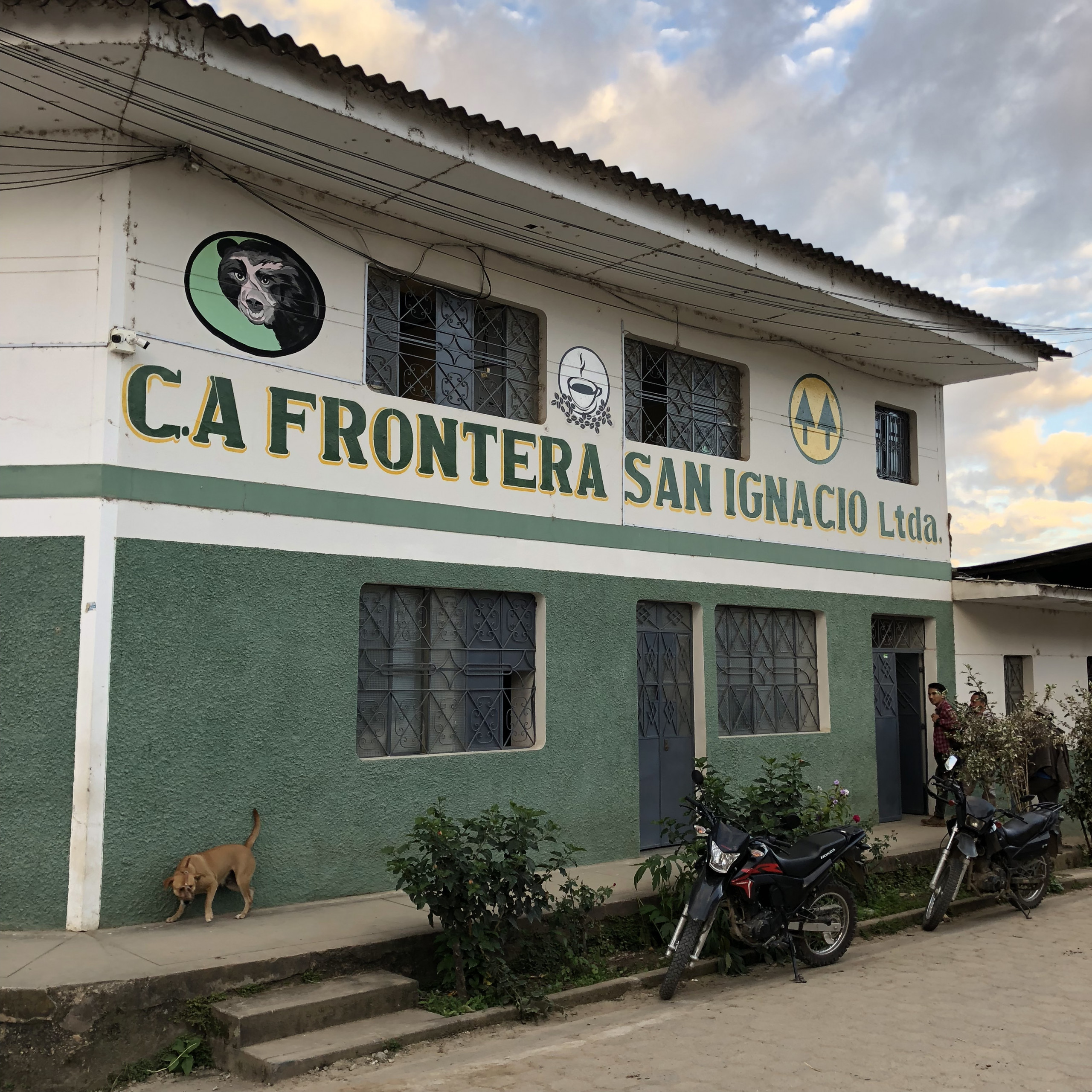 We spoke with Luzmila, the Export Manager, and Riquelmer, the Head Cupper at their San Ignacio cupping lab, about this coffee. Riquelmer's job is to cup and choose coffees that will maintain the high standard of Grade 1 that the cooperative exports, but it's also to cup and set to one side coffees that he thinks score better and therefore could garner a better price.
Once the coffees are set aside, it is Luzmila's job to find a home for them. During our conversation with Riquelmer, he told us that the coffee sat in his warehouse had a floral character to it filled with redcurrants with a crisp acidity and high sweetness. We cupped it in our lab and loved it, although we thought it had fewer floral notes and more red berries. We chatted after the cupping and established a clear profile with Riquelmer so he could get it for us year on year. The original El Oso was a micro lot of 30 bags from three producers.
By establishing a clear cup profile with Riquelmer, the idea was that he could find that profile every harvest. The members producing that profile could change from crop to crop, but the profile would be consistent.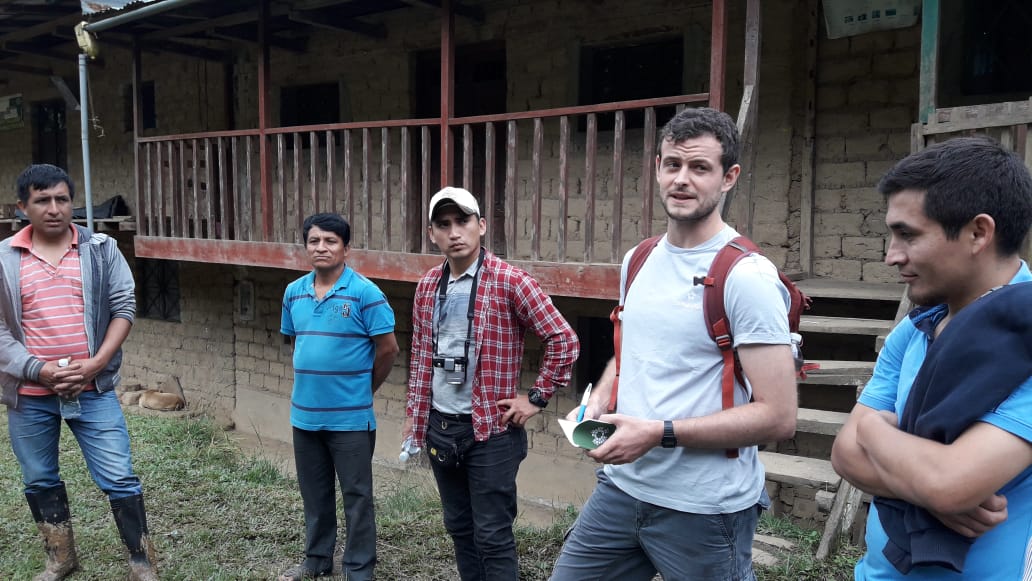 So what does this mean? It means DRWakefield gets a consistent, high quality coffee each harvest, and it means that every member of COOPAFSI has the opportunity to get a quality premium if their coffee matches the criteria that we established with Riquelmer. This way of sourcing is in line with the ethos of the cooperative where everyone is treated equally, but does not compromise on quality, as it recognises that a small producer (often less than 2 hectares) will not be able to produce outstanding coffee every harvest.
After the success of El Oso, last year we expanded to La Osa, an anaerobically fermented coffee. It was the first time the cooperative exported this type of coffee and it was a joy for us to be part of as we connected COOPAFSI to our friends at Urrutias in El Salvador, who shared their knowledge on processing. The result? A juicy banger (as my colleague Jamie would say).
This harvest we bring to you two more coffees that are part of this range: El Tapir red honey and El Tapir yellow honey. You may be thinking, what's with all these strange names? Allow me to elaborate…
During the original conversation with Luzmila and Riquelmer, they told us that the coffee came from high altitude areas, but we wanted to dig a little deeper. Luzmila went on to mention that the spectacled bear (El Oso de anteojos) often roams the higher altitude farms as they are farther away from human villages and activity. She said that it's often the case that the producers see this bear on their farms and we thought it was a lovely way to represent the best coffee that they can produce. That was why we came up with the name 'El Oso' (bear in Spanish) to market this coffee. The following year we collaborated to create 'La Osa' (female bear in Spanish) as the anaerobic lot was only from female producers.
This year, we asked the cooperative to process red and yellow honey coffee and, you guessed it, another animal entered the scene: the Tapir, to be precise. For those of you who don't know this animal, it's a large herbivorous animal which looks like a pig but has a very large trunk for a nose. It's a curious looking creature which is an endangered species that also frequents the same areas as the spectacled bear does.
Now for the exciting part…
This year, 5 c/lb of the FOB price paid to the cooperative for these coffees is going as a donation to SERNANP (The government body which looks after Protected Natural Areas in Peru). There is a nature sanctuary called Santuario Nacional Tabaconas Namballe (SNTN) that is located very close to where the high-altitude farms that produce these coffees are located. COOPAFSI signed an agreement with SERNANP and SNTN specifying that the money donated will be spent on initiatives that contribute to the conservation of the natural ecosystem in the nature sanctuary, with emphasis on the protection of the spectacled bear and the Tapir Andino.
Since we sourced a container of these special coffees, the final figure was just shy of 2000 USD! We hope this is the start of a long-term project that will continue to flourish.
Each year we will receive a report on how the funds are spent, so keep your eyes peeled for more updates! We hope you enjoy these coffees and we look forward to hearing your feedback!
Featured Coffee
SCA84
Featured Coffee
Peru Tapir Andino Red Honey
SCA85.75
Featured Coffee
Peru Tapir Andino Yellow Honey
SCA85.5