26 July 2021
In September 2020 we were deeply saddened to hear about the passing of Jorge Adan Monge Garbanzo, the owner of Las Palomas in Costa Rica.
Don Jorge was an exceptional coffee producer. And the coffee we purchase from Las Palomas has consistently been nothing short of delicious – a testament to the dedication and pride he had in his work.
Today, the farm is managed by Don Jorge's children Daniel and Maria Monge Garcia, who continue the family's legacy as fourth-generation coffee producers. This year, when speaking with the family and our friends at ASOPROAAA we received an email from Don Iván Segura Arias, the manager of the association and a long-term close friend to Don Jorge.
The email told Don Jorge's story, the heritage of the Monge Garbanza family, and the farm Las Palomas. It is beautifully written and honours Don Jorge in a way that only a close friend can.
We, in turn, are honoured to share this story (translated from the original Spanish).
In memory of Don Jorge Monge Garbanzo.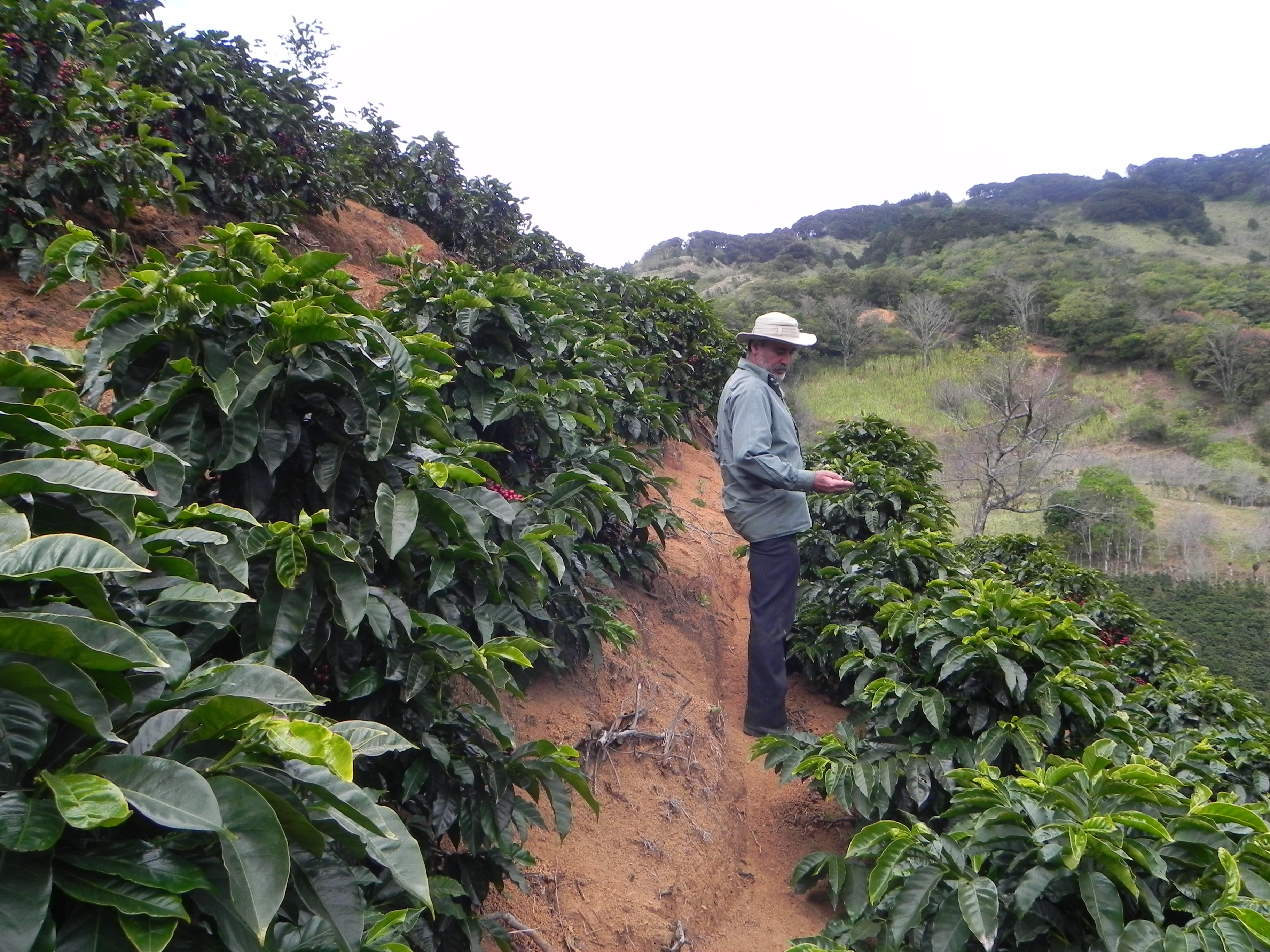 Jorge Adan Monge Garbanzo, a coffee grower and farmer by vocation, was born on May 27, 1963, in the province of San José, Costa Rica. His father, a native of Cedral de Aserrí, Don Carlos María Monge Picado, and his mother, Mrs. María del Socorro Garbanzo Mena, from Frailes de Desamparados, joined in marriage. Together they raised a family of eleven siblings, Don Jorge being the ninth of them. They settled in a place called San Gabriel de Aserrí.
The Monge Garbanzo Family had a significant characteristic during their upbringing. Together with their father Don Carlos, they dedicated themselves as a family to work the land collectively. On farms that their father had acquired in San Gabriel de Aserrí, they planted crops of corn, beans, coffee, and a little livestock. Over the years, the family acquired more property with their earnings. When the children grew up, some had already married and even continued working for their father. In turn, they inherited their own land in due time and began to work their own plots. Throughout their lives, they worked only for the family.
Don Carlos María bought a farm from his uncle located in El Cedral. He called this farm El Alto de las Palomas. When Don Carlos passed on El Alto de las Palomas to his children, they also received additional mountainous land and pastures not cultivated with coffee. The first to inherit the land and start planting coffee on the farm of this third generation was the oldest of all, Don Carlos Alberto Monge Garbanzo. When Don Carlos Alberto's brother, Jorge Adam, also came into an inheritance, Don Carlos Alberto motivated him to begin planting some coffee bushes, encouraging that, each year, they would plant a little more and begin to shape their farms together. These they called "El Alto" ​​and "Las Palomas".
With his farm, Don Jorge also inherited land to build a house in San Gabriel de Aserrí. There he married and formed a family with Flory García Valverde in 1987, from which he had three sons and a daughter. From a very young age, one of these sons, Daniel Monge García, told Don Jorge to take him to the farm to work alongside him, the work being something that carried in his blood. As he desired to accompany his father and learn his trade, he would thus begin planting his own coffee on the farm in 1999, beginning a new stage of life in which they remained working together. Don Jorge and Don Carlos Monge Garbanzo, later accompanied by Daniel, who, by conviction, had clear his purpose since childhood and continue the legacy.
The Las Palomas Coffee Farm is planted with Caturra Arabica Coffee. Red and Yellow Catuaí is found in El Cedral at an altitude of 1800 meters above sea level. The first coffee was harvested without knowledge of its production qualities. However, later in 2007, the family decided to associate with an organization of agricultural producers called ASOPROAAA, which intended to make known the quality of the coffee being produced in the local area. Under this research, ASOPROAAA announced that in the Acosta and Aserrí regions, coffee was being planted and produced to the highest quality standards. This granted producers of this region both with high prices and quality awards, unique to the world.
With the partnership of ASOPROAAA, farms such as Las Palomas, El Alto, Cerro Paldo, Bella Vista and La Montaña became participants in competitions such as the Cup of Excellence and International Auctions during the Years 2007 – 2010. As a result of this involvement, some of these farms obtained privileged places within the competition and received high prices. This gave rise to future developments since buyers, beneficiaries and producers had the opportunity to establish close and direct relationships, generating increased traceability and control in the production of quality coffee.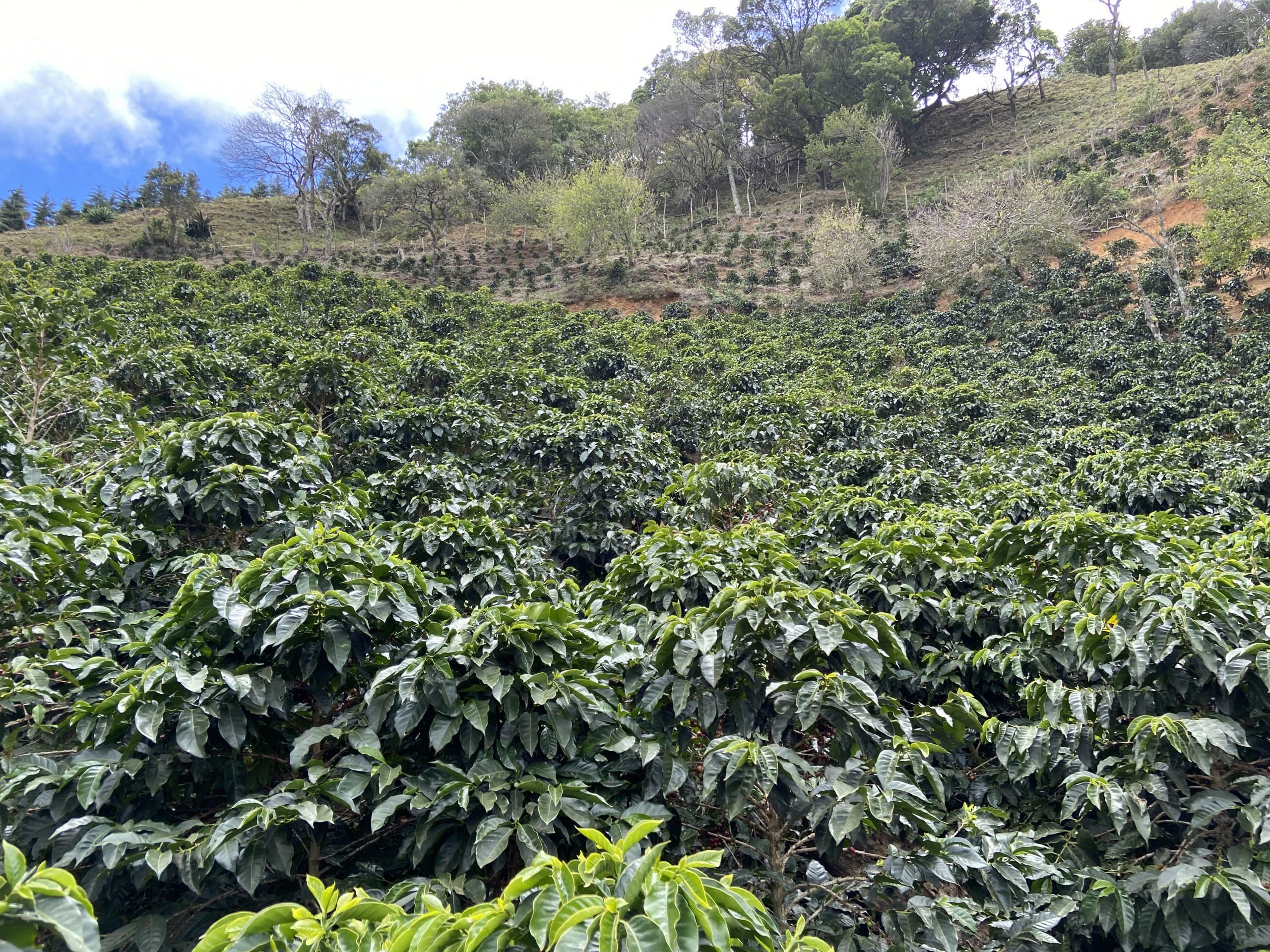 From his beginnings in ASOPROAAA until the 2019-2020 Harvest, Don Jorge produced and processed coffee with passion, dedication and pride. We saw him accompanied by his brother Don Carlos and his son Daniel. These three were inseparable in their tasks – transporting and taking care of their coffee plantations to guarantee that the seed reached the processing plant at the optimum point. Don Jorge would always arrive smiling, happy, confident, and in an excellent mood. We, who had the joy of being his friend, saw this. On Sunday, September 13, 2020, at 57 years of age, Don Jorge left this land where he was born. He departed for the Heavenly Homeland. With pain and mourning in our hearts, we bid farewell to an exemplary father, husband, brother, friend, and coffee grower, thanking the Creator for having allowed us to meet him, enjoy the shared moments and contribute to his family legacy.
The Monge family have remained for more than four generations in coffee. Today the grandchildren of Don Carlos María and Doña María del Socorro continue this coffee legacy. Such is the case of Daniel Monge who, since childhood, wanted to follow in his father's footsteps. Despite the sad farewell, the pain represented by walking through the coffee plantations that saw him grow up next to his inseparable father and companion on the farm, Daniel has decided to continue his work today.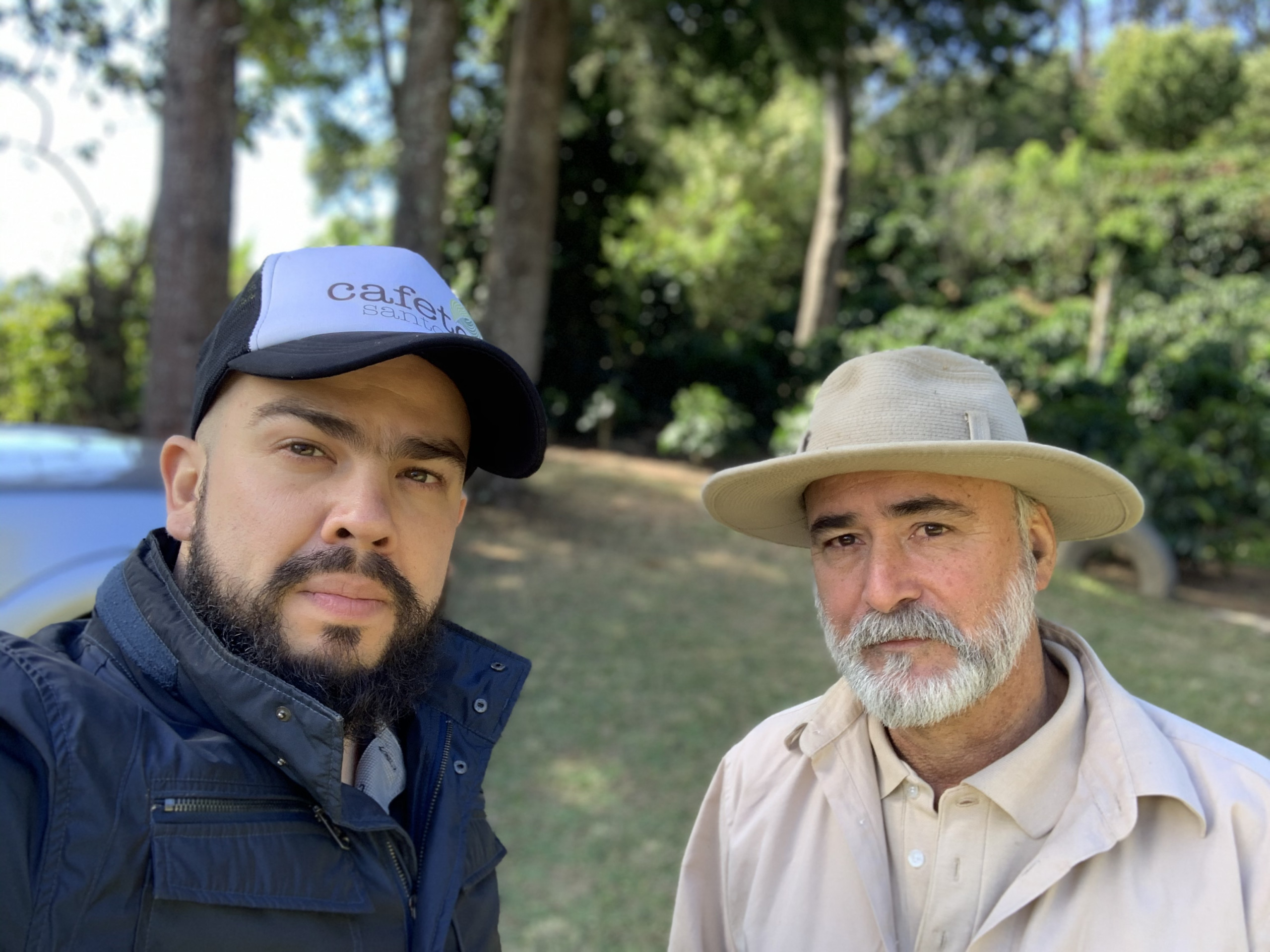 His family has sought the strength to continue in Don Jorge's absence, remembering him and producing coffee with an identity that has meaning and purpose. They approach their work with dedication and continued care, with a passion and a sense of belonging that continues to thrive on taking the fruits of their work to distant places.
For those of us who knew Don Jorge's career, we accompanied him, and witnesses his effort and determination to carry out his work as a coffee grower. We are proud to continue believing in his project, in his farm Las Palomas and, without a doubt, we understand that his passage through our lives not only marks a story of a good coffee, it tells us about its heritage. It tells us of its narrative. It informs us to continue with temperance and love for our harvests, taking care of every step. Growing and maturing with prudence, nurturing each detail with excellence enthusiastically, collecting every effort and each fruit.
Our purpose is to reach each destination, each latitude, each city. From our farm to our clients, and our friends.
Las Palomas. Producers of Specialty, origin and destination coffee.