12 December 2022
Last year, DRWakefield embarked on a new relationship in Guatemala with Hope Coffee. Hope Coffee are third generation family producers from Huehuetenango, founded in 1974 at La Esperanza farm in San Pedro Nectar.
The Hope mission statement revolves around environmental synergy. From inception to today, they have focused on traditional farming practices that work in harmony with the local fauna and flora. Hope Coffee continue their pioneering work at La Esperanza as well as working with select neighbouring farms that share their vision.
Otto Herera, the youngest grandson of founder Don Octavio, has been managing Hope Coffee since 2020. The world has experienced a rocky ride in the two years he has been at the helm. We caught up with Otto and asked him and his team to share their insights on the pandemic, politics, and climate across the past two years in Guatemala.
Pandemic
With a population of 17 million and a GDP per capita of ~ $4,600 USD, Guatemala is the largest economy in Central America. During the last three decades, Guatemala has experienced the least volatile growth compared to local counterparts. Public debt and the budget deficit have historically been among the lowest and most stable in the world. This century, the Guatemalan Quetzal has shown the smallest devaluation variation across LAC.
The COVID-19 pandemic ended three decades of relative stability and economic growth in Guatemala. However, the response was widely seen as a success. The government's fiscal stimulus was rapid and placed a strong emphasis on protecting the poor and vulnerable. This unprecedented effort included the large-scale expansion of social safety nets from 5 to 80 percent of households, through temporary cash transfers. This increased the number of direct beneficiaries of the program from 160,000 to 2.8 million. Almost 20% of the population. It is estimated that the impact of the COVID-19 pandemic increased the poverty rate from 47.8% in 2019 to 52.4% in 2020. World Bank estimates indicate that this increase would have been two or three times greater without the government's response.
Guatemala also experienced one of the smallest GDP contractions in LAC at just 1.8% in 2020 compared to the regional average of 6.7%. Economic recovery has also been promising; GDP growth reached 8% in 2021 and is expected to climb a further 3.4% by the end of 2022.
Risks remain, particularly given the uncertainty of the rapidly changing global environment and local COVID developments. As of mid-2022, only 29% of the Guatemalan population was fully vaccinated. The slow progress of vaccination efforts increases the country's susceptibility to new outbreaks and further development losses. It also further undermines household and business confidence and increases economic uncertainty.
Politics
Broadly speaking, Guatemalan politics has suffered long periods of corruption for the past 20 years. This has led to a lack of consistent investment in the human priorities of nutrition, education, health, infrastructure and energy. Power struggles are commonplace for the presidency and congress. We are currently in the penultimate year of the current government and president, Alejandro Giammatei.
The unfavourable conditions created by corruption has motivated swathes of the Guatemalan workforce to migrate to the US in search of opportunities. Illegal migration to the US has been so great that 18.4% of our GDP belongs to remittances. Huehuetenango is the department of Guatemala with the largest remittances in the entire country. Although remittances are economic income that favours the economy, in the long term they have negative effects on many industries. This is particularly true in industries that rely on physical labour, such as coffee…
Promoting strong and inclusive growth in Guatemala will require continued efforts to increase productivity, reduce migration and facilitate the entry of women into the labour market. This must come from increased investments in human capital, innovation, transparency, governance, citizen security and resilient infrastructure. We need a government that is ready to address these challenges over the long term.
Climate
Climate change has had a huge impact on agriculture in general, clearly including coffee. Given our focus on working in synergy with our environment, we have noticed some big changes. We would suggest that all coffee producing regions of Guatemala have been affected in the last decade from the following:
Offset between stations: Winter, spring, summer and autumn. Every year we observe a lag or alteration of the annual seasons leading to unpredictability in crop management.
Alteration of the climate in general: This applies to humidity levels, hours of sun, hours of absence of sun.
Global warming: Temperatures are unstable and erratic year on year. Many regions, especially at higher altitudes, have suffered more heat than usual in the past decade.
Greenhouse gases: Increased levels of: water vapor, carbon dioxide, nitrous oxide, methane and ozone. This has an adverse effect on agriculture, altering the natural cycles of coffee.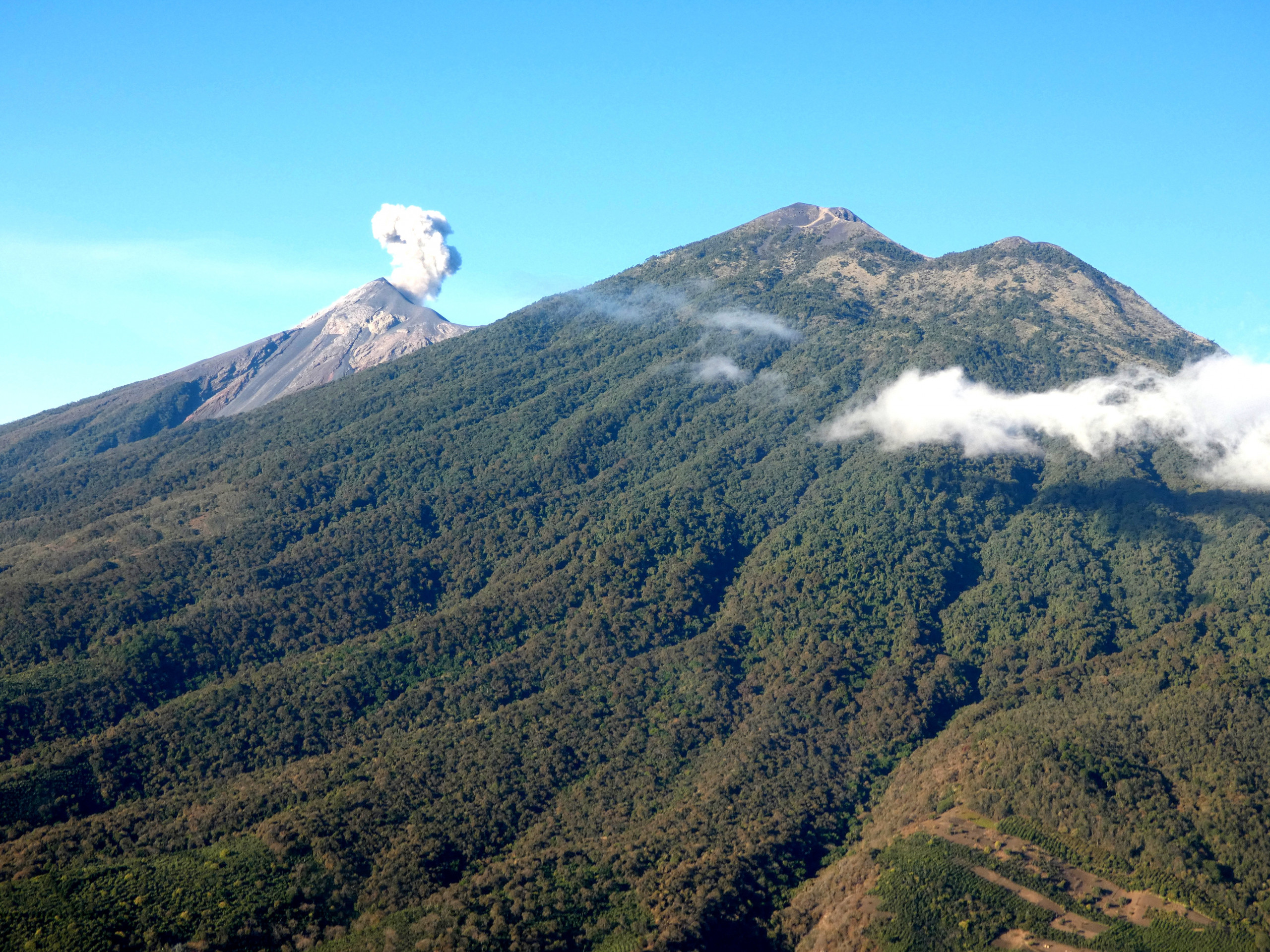 In Guatemala, the National Coffee Association, ANACAFÉ, has created an environmental policy which encourages adaptation and mitigation of the impact of climate change on the coffee industry. Minimum levels of compliance have been created to these standards.
Although ANACAFÉ has managed to create this framework, there are still no clear statistics on its application. It also fails to acknowledge many of the problems that prevent compliance. Mainly, illiteracy rate in small producer groups and attachments to traditional production methods. This is an extremely complex issue, and results are still minimal in terms of managing climate change. For more policy information, please visit the following link.
We have recently taken delivery of 8 incredible microlots from Hope coffee. Think ripe stone fruits, bright citrus, smooth chocolate sweetness and fizzy effervescence. These coffees are available from UK and Antwerp and range from 3 – 10 bags. These coffees won't be around for long so please do get in touch for samples.
A huge thank you to Otto and the whole team at Hope Coffee for this incredible insight.