07 September 2018
In July we started a campaign to raise money for the Guatemalan Children's Burn Foundation who treat thousands of burns victims every year in Guatemala, including those affected by the Volcan de Fuego eruption. We are pleased to say that we raised 5,032US$ for the charity.
The money raised will go towards buying skin expansion equipment so they can cover larger areas when doing grafts with less skin, and for buying specialized cloth for covering general burns.
We would like to thank Cooper & Co. Jersey, Pennine Tea & Coffee, Euro Café, Cafeology Limited, GDR Coffee, Monsoon Estate Coffee, Gordon Street and Torrefazione Fransioso Angelo who bought some bags of the coffee we donated.
David J. Warr, Cooper & Co. Jersey commented "Common humanity dictates that when those who provide us with a living are in trouble we by default must come to their aid in time of need. Well done to Wakefield's for stepping up to the plate and enabling us to make a contribution to this immense environmental disaster that has befallen the people of Guatemala"
The Guatemalan Children's Burn Foundation was started eleven years ago and deals with many types of burn victims. They rely on donations and charity events to raise money.
They have three centres and one large very modern clinic for outpatients after care burn victims, including those who need psychological therapy. Last year they treated almost 7,000 patients. It is estimated that there are close to 50,000 burn accidents a year in Guatemala.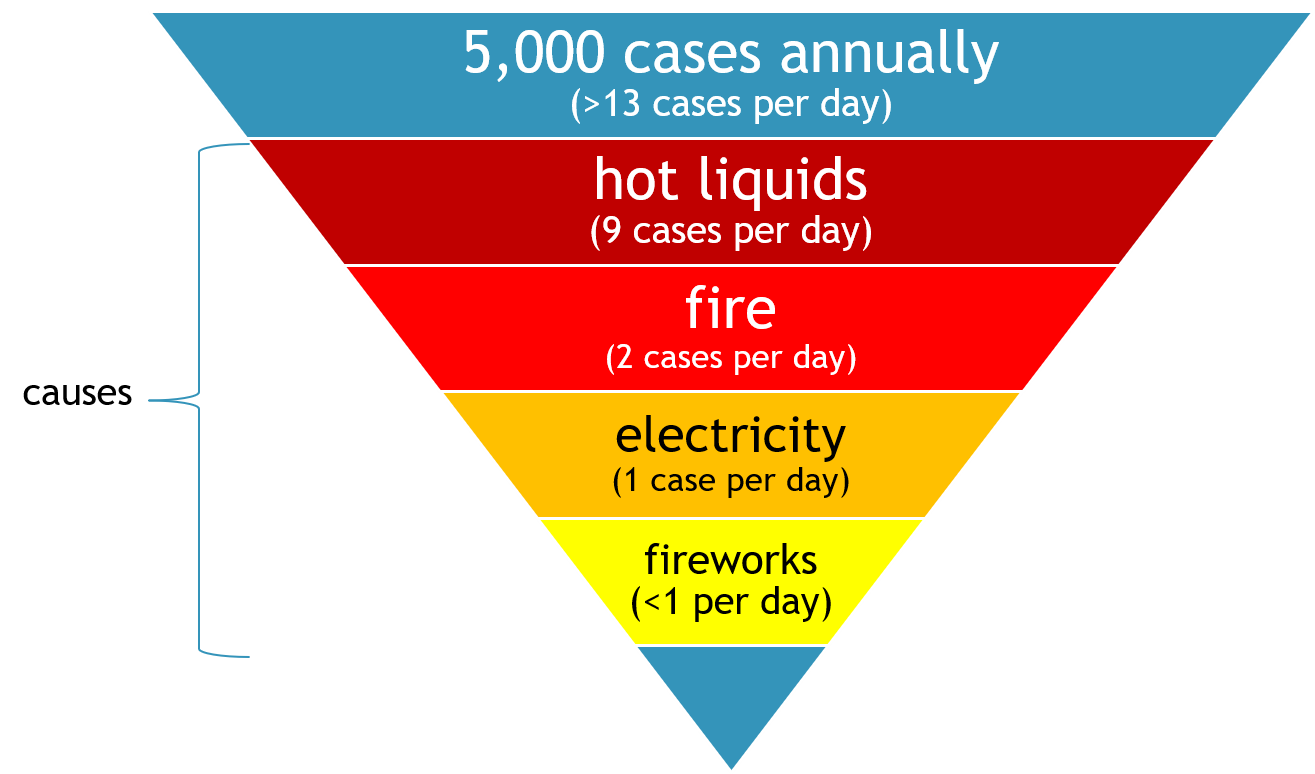 Additional burn centers in the highlands are also needed because this is where most of the accidents happen. They also work with local hospitals to provide the equipment and maintenance.
The cost of a child requiring hospitalization costs about USD 250 per day. Critical cases up to USD 1,000 per day.
They also run a prevention program. They use firefighters and school teachers to give special lectures on how to prevent burns, especially in the kitchen. Kitchen burns are the where the highest percentage of accidents occur.