06 December 2019
How did you come to work in the coffee industry?
In 2013 had an idea to buy coffee from DRWakefield and then sell it in the Eastern European market, because I found a customer who bought coffee from DRWakefield. Then Simon (Wakefield, Chairman) invited me to come and see him, and after that meeting he offered me an internship.
Why coffee specifically?
I thought that coffee is consumed in every home, people always have it in their kitchen – I wanted to trade a product that everyone uses, I thought about tea as well but I much prefer coffee.
How have you found working in London over the last 6 years?
The first year was very tough because of the language barrier – I wasn't completely fluent yet and had to learn cultural and colloquial differences. I was also still studying Business Management in Lithuania so I was travelling backwards and forwards and used all of my holiday to finish my last year of university.
As DRWakefield has many different cultures, as well as English, it helped me feel more at home – I didn't feel like I was the odd one out. I was immersed into coffee and the London life, so I learnt quickly.
London is a place full of opportunities and has such a variety of jobs, for over six years London has been like home, but I really missed my own home. And I was always very open about the fact I would like to return home one day.
So you have returned home to Vilnius to set up a European office for DRWakefield?
Yes myself and the team have been developing the market in Europe and talking about setting up an office in Europe – we have had a warehouse in Lithuania since 2015 so it was logical to have a presence there. I also felt it was time to return home and DRWakefield wanted to continue to work together so it was a natural fit.
Do you have any local tips for visitors to Vilnius? Some favourite places you like to visit?
Vilnius has a beautiful and historic old town which is lovely to walk around, its full of churches you can visit. At this time of year, it has an amazing Christmas tree which sits next to the Cathedral and has been known as one of the best in Europe. There are more and more restaurants popping up, its growing every day and has an excellent nightlife with many bars and nightclubs.
What is the coffee scene like in Lithuania?
People are starting to learn more about coffee and change their habits, they and are drinking more coffee outside of their homes. More and more roasteries are starting up and for the last three years the Lithuanian coffee festival has been very successful.
Where is the last place you travelled to?
Of course, I have been flying from Vilnius to London but the last holiday I went was the Algarve in Portugal, it has fantastic food and the coastline is beautiful, I also played golf for the first time here and its now become my hobby!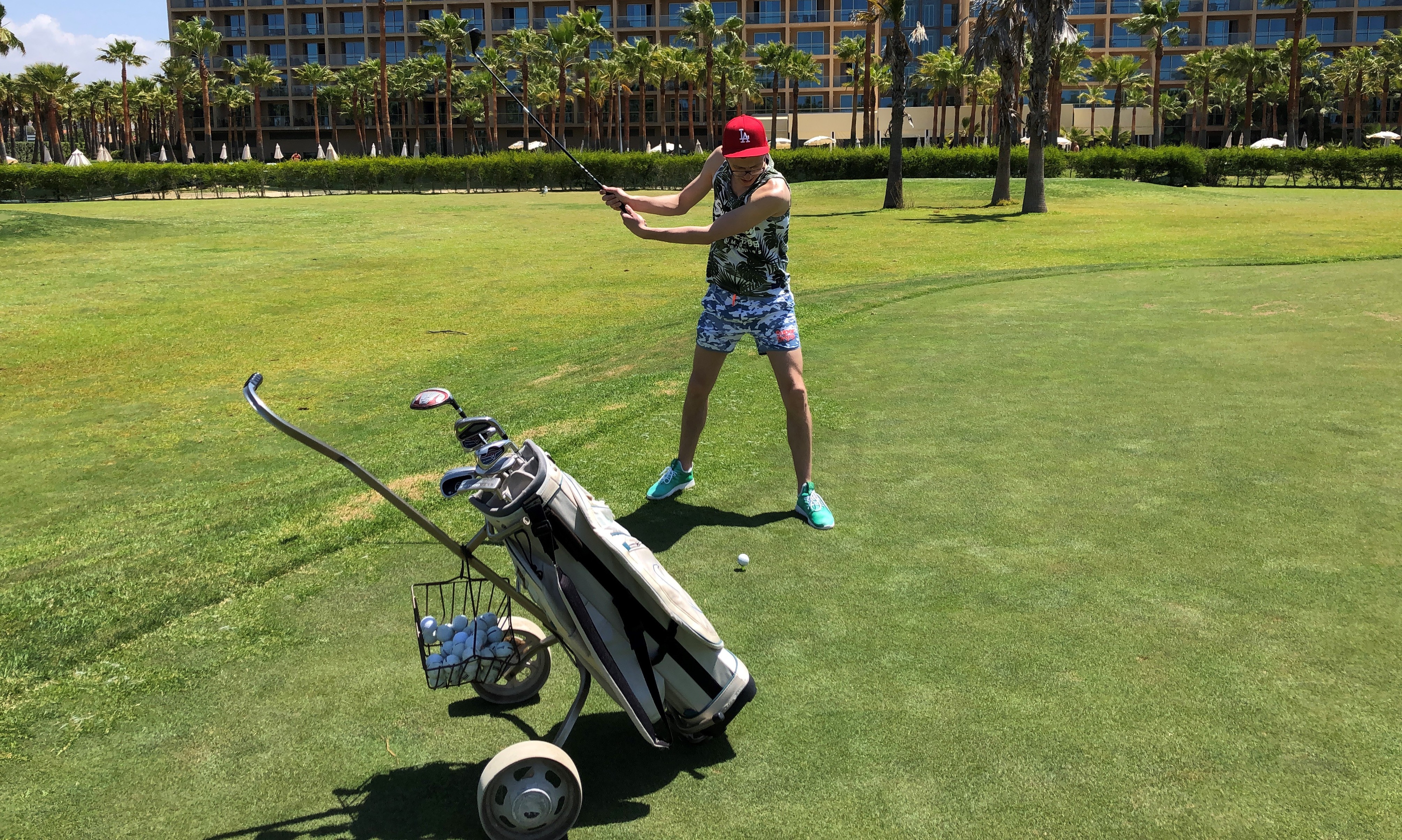 What do you do when you're not working?
As mentioned, I'm improving my golf skills, and lately I have been preparing for my first skiing holiday, so I've spent some time in an indoor snowboarding arena, I love watching basketball – both NBA and Euro league, I also like to watch premier league football. I am also spending time with my family and friends in Lithuania.
How do you unwind, do you have a mantra you live by?
I love music, I find it relaxing. My mantra is I treat people as I would like to be treated.
What is your biggest passion?
I don't have one main passion, I am still trying new things and enjoying many different hobbies.
Do you have a favourite coffee origin/coffee?
As a place I really love Brazil because it is so large, well developed and easy to travel (which is not always the case on coffee trips) in regards to taste my favourite is Ethiopia, specifically Yirgacheffe because I am not usually a big fan of natural coffee but in the Yirgacheffee region really like both the natural and washed coffees at the moment (but perhaps I am biased because it's the first coffee origin I ever travelled to!).
What is your fondest memory around coffee?
My first day in the Vilnius office was special to me because I am back home, with family close by and back to where I feel most comfortable. But am still able to learn more about coffee and stay in the industry and the company which I enjoy working for.