27 February 2023
Guus Bremer is a Coffee Trader and Q Grader at DRWakefield since 2019. He works closely with customers in the EU and has relocated back to the Netherlands to run the Amsterdam operation. The office will provide a hub for our Western European customers.
To celebrate the opening of our Amsterdam office, we're hosting a tasting and conversation with Gabriel from Daterra coffee before the Amsterdam Coffee Festival on Friday 31st March.⁠ Click here to read more!
We caught up with Guus to hear more about his transition to Amsterdam and what he gets up to in his spare time.
Hi Guus,
Thank you for joining us for this Coffee and a Chat. 
We know what you do at DRW but what were you doing before joined us?

I started trading in grains and ingredients like vegetable proteins and starches. Also soy and corn meal in bigger volume containers and small vessels to the feed industry. Of course, taste was less of an issue there 😄
I was intrigued by 'soft commodities' and got an opportunity with the Mitsubishi coffee desk in Rotterdam. Yes, that's right; they are a big player not only in cars and elevators but also in coffee with their own mills, plantations and roasting factories. They used to be a big importer into Japan with about 1.5 million bags. That Japanese working environment and mentality was very interesting to be part of, but it was only at DRWakefield that I really got to know and understand coffee.
How did DRWakefield come to set up a second EU office in Amsterdam?
It started just before Brexit in 2018. The company strategically opened a separate entity called 'D.R. Wakefield Europe' to be able to continue delivery to our EU customers no matter what would happen with Brexit. We then started shifting coffees from our Tilbury warehouse to our Antwerp warehouse, to not have any hassle at the border in case of a hard Brexit.
From there I got involved with growing the Antwerp stock and engaged with more new customers in continental Europe. Next to the transfers from Tilbury, we now import directly to Antwerp from origin.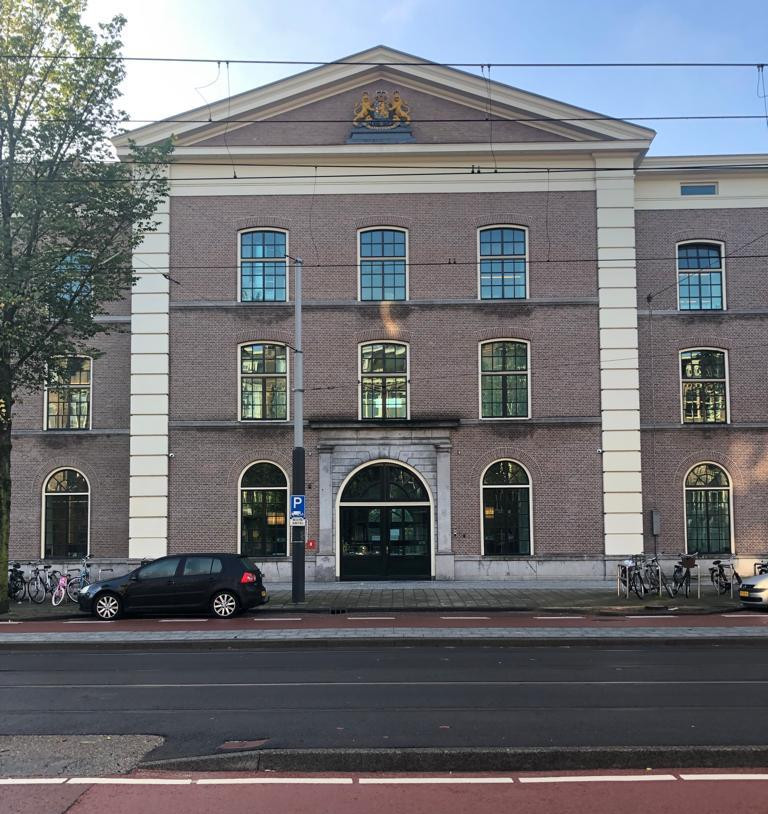 Considering you are now based in Amsterdam; how do you think expectations differ with Roasters from the EU?
To be honest I think a lot will stay the same, like the support from London (30 people now) with their professional quality control and logistics team. Also, we have 8 trade team members who continue to expand the EU sales and communication with roasters.
What opportunities are you excited about now that the new office is open?
Clients & suppliers can come to our beautiful office to chat or cup some coffees. But it is more my focus that is now changing to Europe managing the stock in Antwerp and doing business development. Meeting new people and sharing the good energy introducing the DRWay.
You know that the company has been importing coffee since 1970, but for many roasters in Europe we are still 'the new kid on the block'. It takes time before you are on someone's radar and you need to work and deliver to gain trust.
What does a typical day look like for you?
It starts 06:00 am with drinking coffee 😊. Then some exercise like gym, running or swimming. Usually, before going to work I try to read some market reports to keep up with developments in origin. After checking our positions to know what beautiful coffees (and commitments) we have / or do not have; I try to make sure we source it. Throughout the day there is the usual (and un-usual) enquiries and requests to take care off. Next to that, there is a lot of development to be done, so that means engaging with our customers and also new roasters to look at opportunities together. In the afternoon we are in touch with the Central and South American suppliers.
Where did you grow up and in how many languages are you fluent in?
I grew up in Haarlem and The Hague next to the dunes and beach. In high school, we learned some German and a bit of French. I studied and worked in Mexico and Argentina, so can speak those languages more or less. I had a Brazilian girlfriend for 5 years so some Portuguese as well.
What do you like doing in your spare time?
I recently started playing the drums which is really cool haha, I love the power of the instrument. I also dance the Tango with my girlfriend. Then (weather permitting) play some golf. And oh yeah; almost forgot; we have a 1-year-old baby girl as well 😉
Having just moved to Amsterdam, what is something that amazed you? And is there anything you miss about London?
I think Amsterdam is one of the coolest places. What I miss about London though, is the politeness and kinder interaction between people. In public transport, for example, you hear a lot more 'sorry' and 'thank you' which in the end is a small effort and can make so much difference in someone's day.
The dynamics of the team in London is great. But also the bacon-egg sandwiches in the morning, after we have been drinking the night before with colleagues in the pub!
Are there any coffees arriving or landed in the Antwerp warehouse that you're excited to talk to customers about?
Always! Right now we just landed some new Daterra's from brazil, which is an amazing farm and partner to have. Some nice Nicaragua, our premium Colombians like Viani, Inza, Suarez. A few great high-scoring Sumatra, Honduras special processing, cool specialty robusta from Vietnam and India and on top of that access to our UK stock
Do you have a mantra you live by?
'Life's a party, but you must hang up the garlands yourself !!'
How do you take your coffee?
Depending on the type of bean, AeroPress or Chemex filter. I am yet to buy a good home espresso machine
What is your favorite origin, coffee varietal, and processing method?
In the morning I prefer a washed high grown Guatemala, as washed coffees are my usual preference. But in the afternoon, I like to enjoy a good natural as long as it isn't too fermented. Sofar, Colombia is my favourite origin that I visited; I have high expectations from hybrid varieties (arabica/robusta) and I love the Mokka variety from our Café Granja La Esperanza. Its subtle, slightly exotic but not too much and well balanced! Unfortunately, pretty expensive as well 😄