06 July 2018
How did you come up with the company name?
The name Coopers first appeared in Jersey in 1890. We believe that they were part of a wider trading business based in London in the late 19th century. We have 2 cafes, a retail outlet and supply a number of food service businesses.
How long have you been in business and how did the idea start?
The business has been trading for 128 years, however I've been running it for the last 25. I took over an old family business because banking was just too restrictive and dare I say it boring. From there it has become an all-consuming passion.
What's your favourite thing about living in your town?
We have an extraordinary number of cafes and restaurants as well as a traditional Victorian and fresh fish market. Much of this has been lost in the UK mainland and the result is a vibrant town.
Where's your favourite place nearby to visit?
Carteret, on mainland France. There is an extraordinary trip that you can take on a high speed rib boat. You leave Jersey at 5.30 pm and in half an hour you are in Carteret. It can take a little longer if you do a bit of Dolphin spotting along the way! A couple of hours at a nice restaurant and home for 10.30 pm. Blows me away every time how fortunate we are.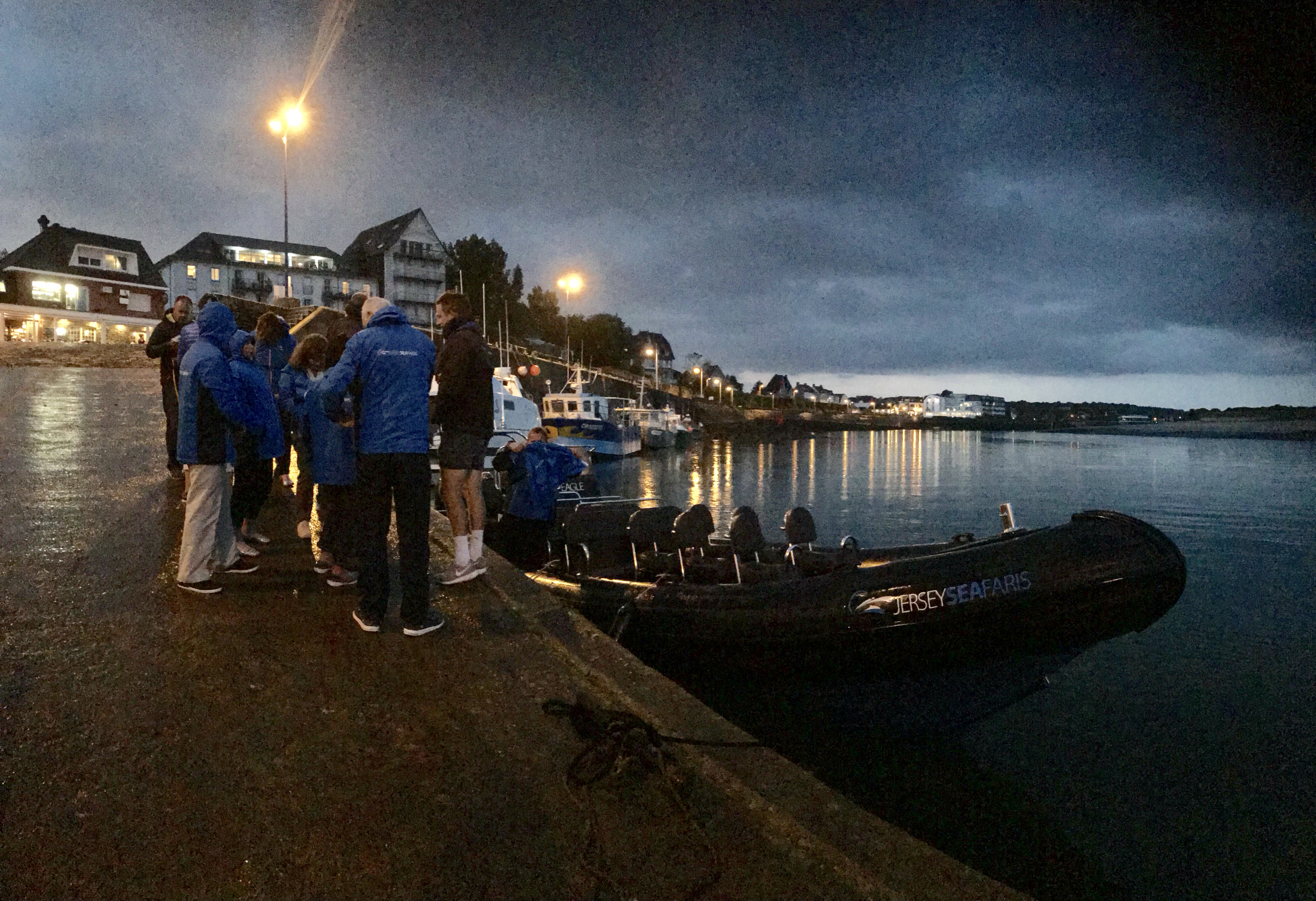 Do you have any local tips? Maybe there's a hidden gem you'd like to share?
There are many in Jersey but one of my favourites is Portelet Bay café. The café sits by the sea and has a tower in the middle of the small bay. They cook great pizzas on a wood fire and serve our coffee. The magic is watching the tide come right up to the café as the sun sets.
Which is your favourite coffee / origin?
I've visited so many origins now with DR Wakefield and each one is special. The most spectacular was La Paz, Bolivia and driving down to the town of Caranavi, however I've just returned from Myanmar which was amazing. We've just taken delivery of coffee from this origin, our first natural which is proving to be superb.
What's your favourite brewing method?
That's really difficult. I enjoy pretty much any method as long as the coffee is well prepared, is fresh and it is brewed correctly. French press is great for a long gentle coffee, Aeropress for tasting and a 5oz cappuccino made through an espresso machine can be truly stunning.
How do you take your coffee?
Mostly black with no sugar, the exception being the cappuccino
What's life outside roasting like for you?
I'm a bit of a tennis nut and have represented Jersey on many occasions. Tennis also keeps me sane!
What would you be doing if you weren't roasting? Maybe you already have a side project?
I love writing, travelling and meeting people from far flung places. If someone would pay me to do all that, then I guess that is what I would be doing, but then again I do all of that in my current life.
Where was the last place you travelled to?
Myanmar with DR Wakefield. I enjoy adventure and I hope I can get to DR Congo at some point.
What was the last book you read?
Revolution Francaise by Sophie Pedder – this is a story about the rise of Emanuel Macron, the president of France.
What's your biggest passion or love?
To engage with our community so that no matter what your background you can have a fulfilling life. Jersey should be a beacon for everything that is good in the world and that is a vision I would like to instil in everyone who lives here. Work in progress!
Do you have a mantra you live by?
Make every day count. Due to personal tragedy in my teenage years it took me a long time to find myself and it wasn't until I turned 30 that I came to terms with who I am. Since then I've determined never to regret. I don't want to go to my grave saying "if only"
To find out more about Cooper & Co Jersey visit their website.