03 January 2020
How did you come up with the company name?
(laughing) As you may know Kawa is a common word in the coffee industry. However, we wanted to find something catchy and easy to remember. In France in the 90s people were calling coffee kawa, because of our influences from Maghreb.
How long have you been in business and how did the idea start?
It's been already 4 years. Everything actually started in London and then in Colombia. My business partner and I lived in London for 3 years where we discovered the world of specialty coffee. When we returned to France, we were surprised by how small the specialty coffee scene in what is supposed to be the country of gastronomie was, and instantly saw an opportunity. After that, we started trying to get more familiar with the product from the very start of the supply chain, which led us to Colombia. That trip for us marked the birth of Kawa.
What's your favourite thing about living in your town?
Paris is a city full of surprises, even for people that live here. It is definitely smaller than London, but still busy and innovative enough, so you get to discover all these new places just by walking. I also love the people; Parisians are well known for complaining all the time, and that I can tell you is not a myth, but I don't find it necessarily bad. I think it has to do with honesty and the exigence of the Parisians and I find that incredible.
It can be annoying some time for sure! But when a French customer tells me he likes my product I can assure you he is not lying!!!
Do you have any local tips? Maybe there's a hidden gem you'd like to share?
Well if you want to avoid the touristic side of Paris, I will start with a walk in canal Saint-Martin, then buy some records at Big Wax (rue Jean-Pierre Timbaud) and finish by my favourite restaurant 975 in the 17th arrondissement or my favourite Thai restaurant: Lao Siam in Belleville (you can drink some kawa there, it's maybe why it's my favourite one. I can finish my dinner with a good coffee).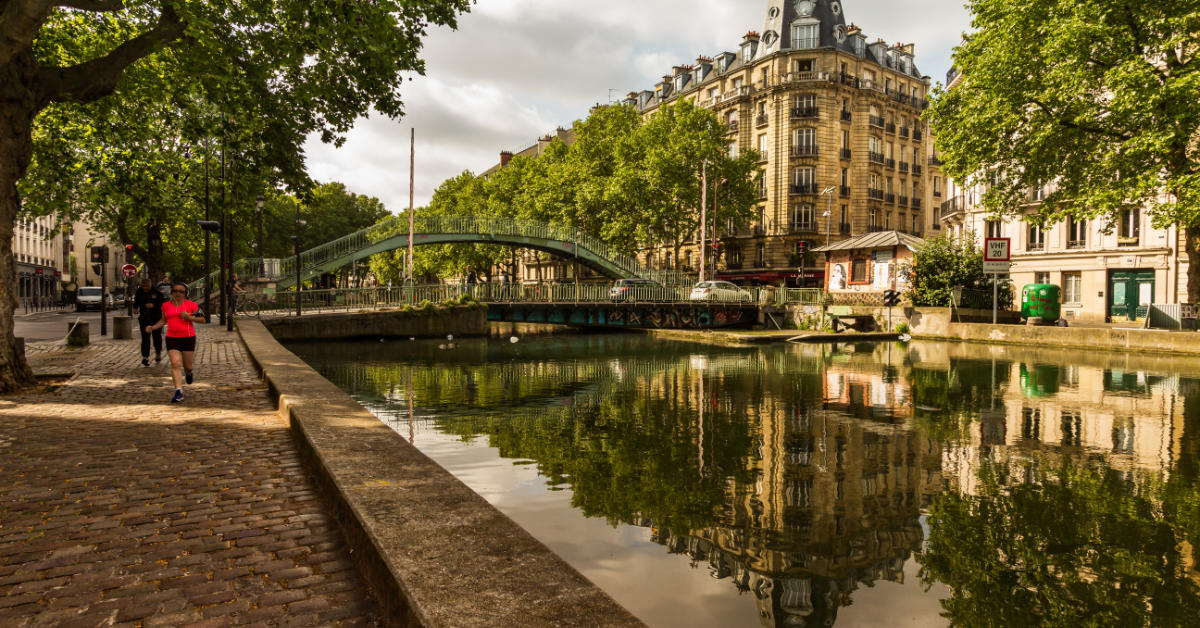 Which is your favourite coffee or origin and why?
I would say Pacamara or Maragogype, I love these varietals for their body and flavours. The most amazing ones are mostly from Colombia. It's an amazing origin, the diversity of its landscape and regions allow them to grow so many different types of coffees. The amount of money invested in the industry also led to an amazing knowledge in terms of processing which it's great for the evolution of specialty coffee.
What's your favourite brewing method?
I recently competed in the WAC 2019 in London, so in those circumstances the Aeropress kind of became my favourite brewing method. I believe it's a great tool to experiment with coffee by changing your brewing temperature, water or grind size. It also allows you to get the best out of coffee with a simple recipe.
How do you take your coffee?
Always a filter, mostly V60. It's also a way for me to start doing some quality control on our coffees and challenging myself to get the most out of them. I also spend a lot of time trying coffees from my fellow colleagues in order to push myself to do better.
What's life outside roasting like for you?
Music! I founded a label with some friends, and we have the chance to produce artists from around the world (France, Brazil and soon Japan).
I love finding music from the 80s and 90s, the satisfaction of discovering good records is quite similar to the one I get with coffee.
What was the last book you read?
Electrochoc from Laurent Garnier, the autobiography of a French techno deejay who actually started in the UK. This book tells his story of the struggles he went through during a time when techno music was banned and stereotyped by drugs. His passion for music is truthful and he can definitely be an example for a lot of people in this industry.

What's your biggest passion or love?
My girlfriend clearly! She is the best, she always supports me with all my coffee madness.