29 March 2022
The Café Femenino Foundation has been enhancing the lives of women and families working in coffee since 2004. What started as 464 women coffee producers in Peru, looking to use women-produced coffee as a means of social change, has now blossomed into a global organisation working with women producers in Guatemala, Peru, Colombia, Dominican Republic, and Sumatra.
The past two years have been challenging for the foundation. When Covid took hold and the world had to pause, its projects slowed as they could not deliver materials to remote communities. In addition, farming families focused on priority activities, such as crop harvesting, leaving many of the projects funded near the start of the pandemic on hold.
However, as the world gradually returned to some normality, rural areas became more accessible, materials were delivered, and projects continued and, in some cases, were completed.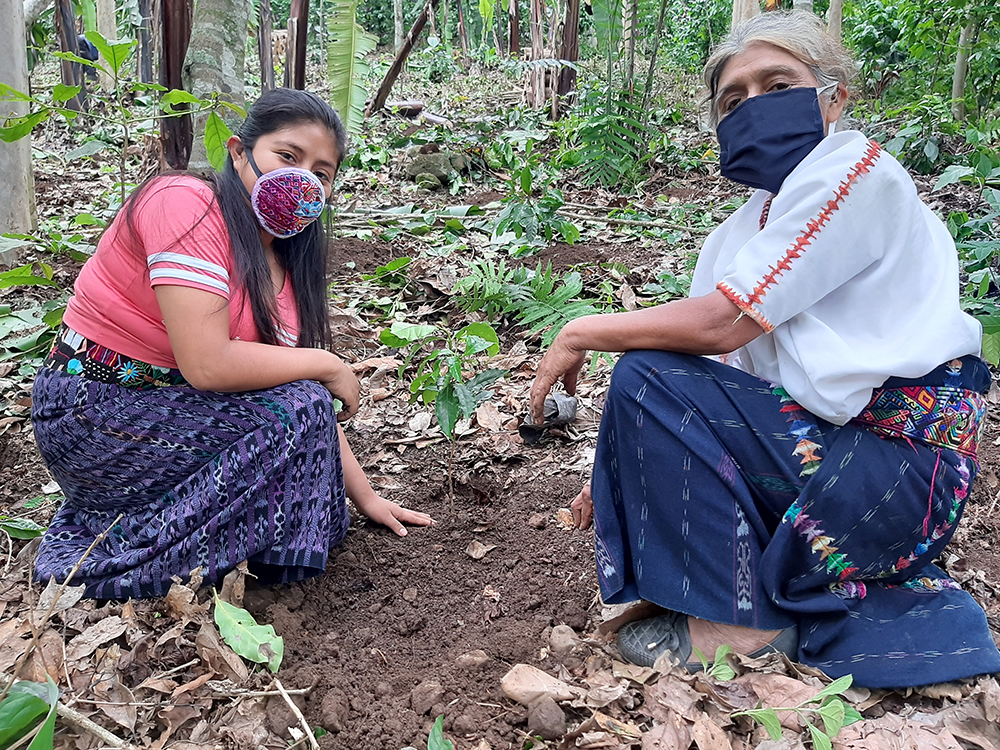 WORM COMPOSTING IN NAHUALA, GUATEMALA
Much of the Café Femenino Foundation's work is funded through supporters. These can be trade organisations, roasters, retailers, the public and importers, like us. As the UK and European partner to the Cafe Femenino Foundation, DRWakefield has helped fund its work through donations since 2009. These grants support essential work relating to health, education, social issues, economics, and politics in coffee-growing communities in different countries.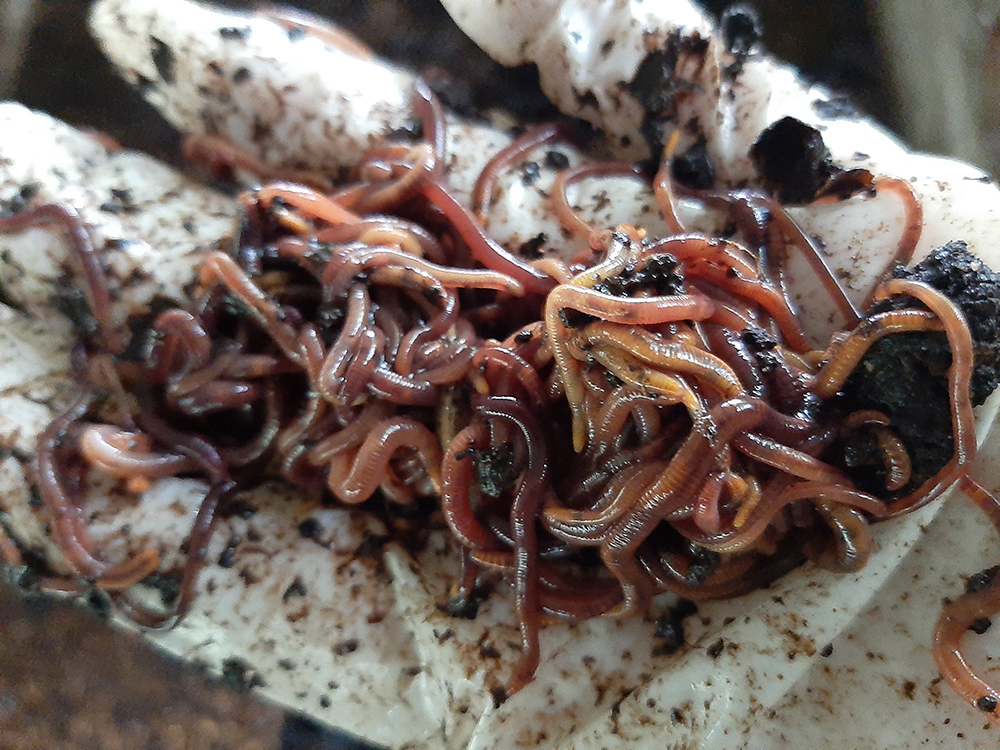 In 2019 DRWakefield funded a grant for a non-chemical compost project in Nahuala, a municipality in Sololá, Guatemala. The project, which has just been completed, funded technical training, and provided fertiliser for 136 women in Nahuala.
The compost project's aim was to increase the number of worm fertilizer farms in the Nahuala area, accelerating access to liquid and solid fertlizers for producers in the region whilst empowering women in the local community. The idea was that organic liquid and solid fertilizer created through the worm farms could be used to increase the quality and health of soil and coffee trees on farms, control pests and disease, such as coffee rust, whilst delivering training to participating members. The goal of the project was to improve the quality of organic coffee, vegetables and other plants grown on participating farms, and increase agronomical and technical knowledge.
The grant funded a technical assistant, who initially visited each of the 136 smallholder coffee farms and conducted soil and plant assessments. They then made recommendations for the best fertilisers to use on each plot to yield the best quality coffee. Women producers were provided with solid and liquid fertilisers to apply to the field, and worm cultures to create their own organic compost for their farm, ensuring supply for the future.
In addition to the technical assistance, worms and fertilizer, women producers also received technical and agronomical training through workshops on organic agriculture, pest and disease control, which will improve coffee quality and production year on year. The grant also funds the position of a project manager, who harvests the fertilizer every three months.
The outcomes of the Nahuala worm compost project were measured by eight criteria. These were:
Improvement of the soil structure
Increased organic production
Improvement in productivity of each family
Increased coffee quality
Care for the local environment
Increased involvement by women in agronomy
Personalized technical assistance
Strengthening of the 136 member women's coffee group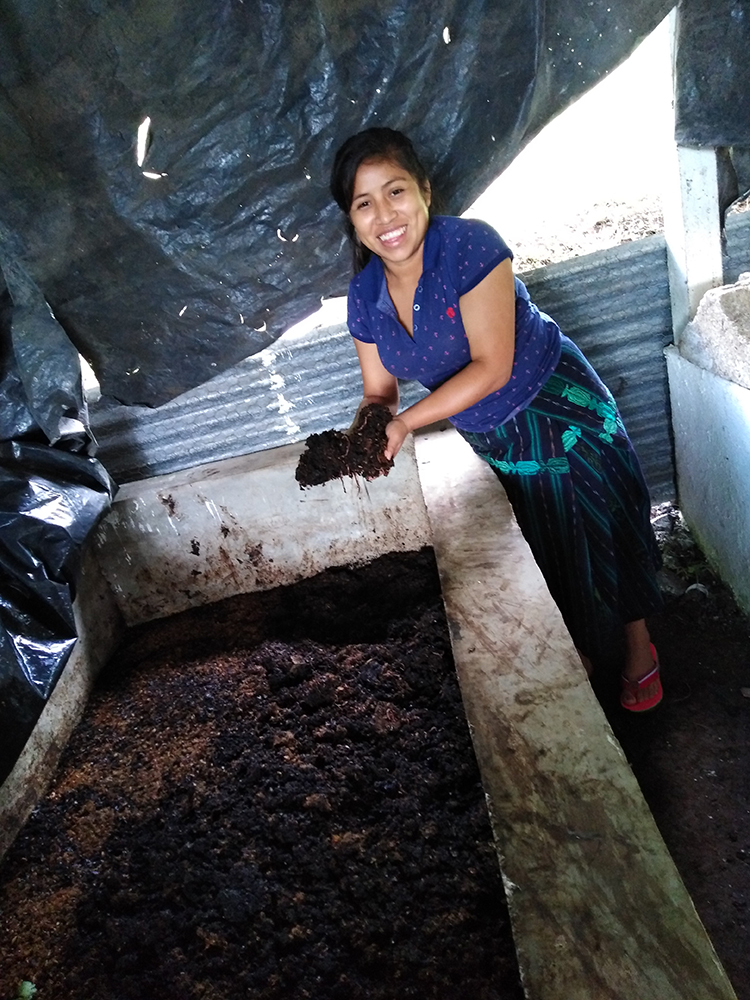 By considering both social and environmental outcomes, through the project the 136 participating women in Nahuala have improved their knowledge, increased their capacity and resources, and improved coffee quality and productivity while protecting the soil and local environment.
This broad approach is a testament to the considered work of the Café Femenino Foundation and the wide-reaching positive impact its projects can have on women and communities all over the world.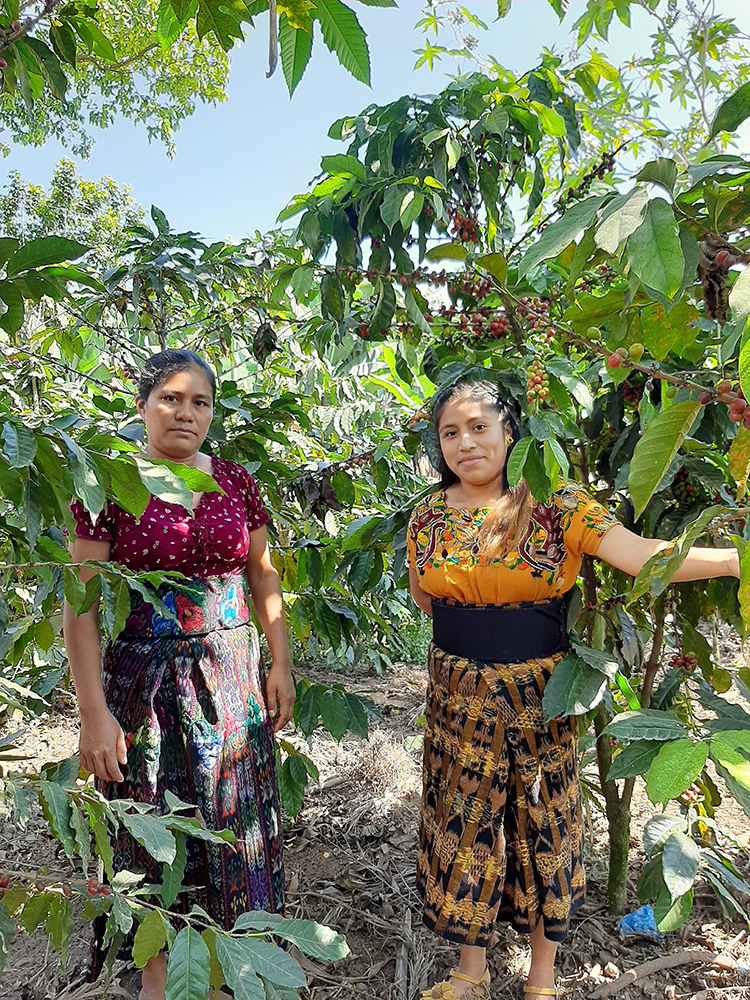 "This year was hard for everyone, but the women were not left behind. We travelled to their plot of land, provided them good organic fertilisers to ensure a good harvest. The women participated in several workshops on organic agriculture, pest and disease control. The women received other benefits, not directly tied to this project, such as the income diversification oyster mushroom project, masks, soap and hand sanitisers to assist in being able to follow the contagion protocols while working to produce good quality coffee"
Project Coordinator's Statement, Nuhuala Non-Chemical Composting Project
Follow this link to read the full project report. Explore the links below to read more about our range of Café Femenino Foundation coffees.