10 August 2021
When we talk about honey in coffee we often think of processing. Post-harvest honey processing, such as black, red, yellow or white, has gained much popularity due to their exciting and interesting cup profiles. Honey processing is also a fantastic way for a coffee producer to diversify their output and range, maximising potential in their coffee.
But honey and coffee also have another relationship. One which is more complex, even more transformative, and can create diversification for coffee producers in other ways. For this relationship to work, however, producers need a helping hand from some very important little coffee allies.
Bees and Coffee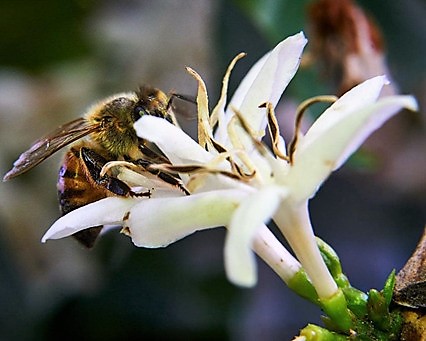 We often take the role of bees for granted. Yet, they are vital for the planet, performing the essential role as pollinators for much of the plants we rely on for food. The FAO suggests that up to 90% of the world's wild flowering plant species depend, entirely or in part, on pollination by animals and insects, such as bees. Bees help produce nutrient-rich foods, such as fruits and seeds, increase biodiversity in the environment, and maintain healthy ecosystems.
Although Arabica coffee is a self-pollinating species (the Robusta coffee plant depends on cross-pollination), bees still have an essential role in producing high-quality, healthy yields. Recent studies in Colombia indicate that bees and other insects may be responsible for up to 16% of fruit sets in Arabica coffee, acting as a pollination 'booster' for the plant. Pollination in surrounding environments also helps maintain a diverse local ecosystem that provides shade, microclimate, water and nutrient retention for good quality coffee to grow.
Bees and People
It's not a stretch to recognise the relationship between coffee plants and bees. But did you know bees also play a significant role in community livelihood and wellbeing? The FAO Director-General Qu Dongyu (who interestingly worked previously in plant breeding) stated in a 2020 World Bee Day speech that beekeeping can deliver "significant social, economic and environmental benefits, [and] can be carried out with locally available materials and limited resources". Dongyu suggested that beekeeping could be used as a transformative activity, creating a safety net for hard-to-reach communities, such as "landless women, youth, elderly and disabled people, by enhancing their resilience".
In areas of the world where coffee is grown, bees can be an instrumental ally in building resilience both on the farm and in the household. These mighty insects can simultaneously assist in increasing coffee yields and contribute to producer income and, therefore, financial security. An essential asset for any coffee-producing family.
The Cooperativa Cafetalera Capucas Limitada (Cocafcal), or Capucas as they are better known, knows this well. Capucas, which is situated on and around the Celaque mountain, was founded in 1999 by Jose Omar Rodriguez and takes its name from the local town of Las Capucas. It works in 12 communities in San Pedro, Copan and Corquin and today has 75 members with community projects that benefit approximately 2,500 people. The work of Capucas with the local community is well recognised. In 2016, COCAFCAL received the Fairtrade Award for 'Small Producer Organization of the Year – Latin America and the Caribbean' for its work improving the living conditions of cooperative members and their 12 communities.
"The Money is in the Flowers"
In 2017 Omar, who now works as the cooperative's general manager, recognised this opportunity in harnessing the power of bees for coffee producers in the Capucas region. He discovered that many farms working with Capucas had the free space to include small apiaries, a collection of beehives, alongside coffee production. Beekeeping, or apiculture, is an activity that needed minimal space and start-up costs, requiring little time to manage. But the potential benefit to coffee production and income are significant.
By including 50 beehives on a farm, a coffee producer could generate an extra $400 per month for their family, equating to the minimum salary in the region at the time. As coffee production is unpredictable due to weather changes, the risk of disease, or challenges during harvest time and post-harvest processing, beekeeping's extra income could provide a safety net for coffee-producing families. Introducing beekeeping to the community would create financial security whilst also contributing to the health and production of coffee, using resources that already existed in the natural surroundings. As Omar says, "the money is in the flowers".
To learn more about beekeeping, Omar travelled to Costa Rica and, with the knowledge he gained, instigated a beekeeping project in partnership with Capucas producer members. Together they built a certified honey plant with a processing capacity of 8 containers (512 barrels of 300kg) of honey, the first of its kind in Honduras, and started researching local and international distribution channels.
Today the project is focused on constructing hives with local materials on cooperative farms and training producers in beekeeping. The primary goal is to support women and young people in the area, aiming to diversify income for producing families and increase economic stability and empowerment in the community. Those producers already keeping bees benefit from the introduction of new and better hives, whilst new beekeepers learn skills and gain financial independence.
Two types of bees have been selected for the project – the European Apis Mellifera and the native Apiade Meliponini. The honey from the Apiade Meliponini bee has been used across Central America in many ways as a health product for a long time. The species is known to pollinate 90% of the native trees, including coffee plants, meaning it is an ideal protagonist for the project. As an Organic certified cooperative, Capucas partner farms are incredibly diverse. Alongside coffee, many producers also grow fruit, such as plum, banana, pepeto, and guama, lemongrass and ornamental flowers. Introducing native bees to the farms is an excellent way to strengthen these income-generating crops' production whilst generating unique honey for the local and international market.
The Abeja Fund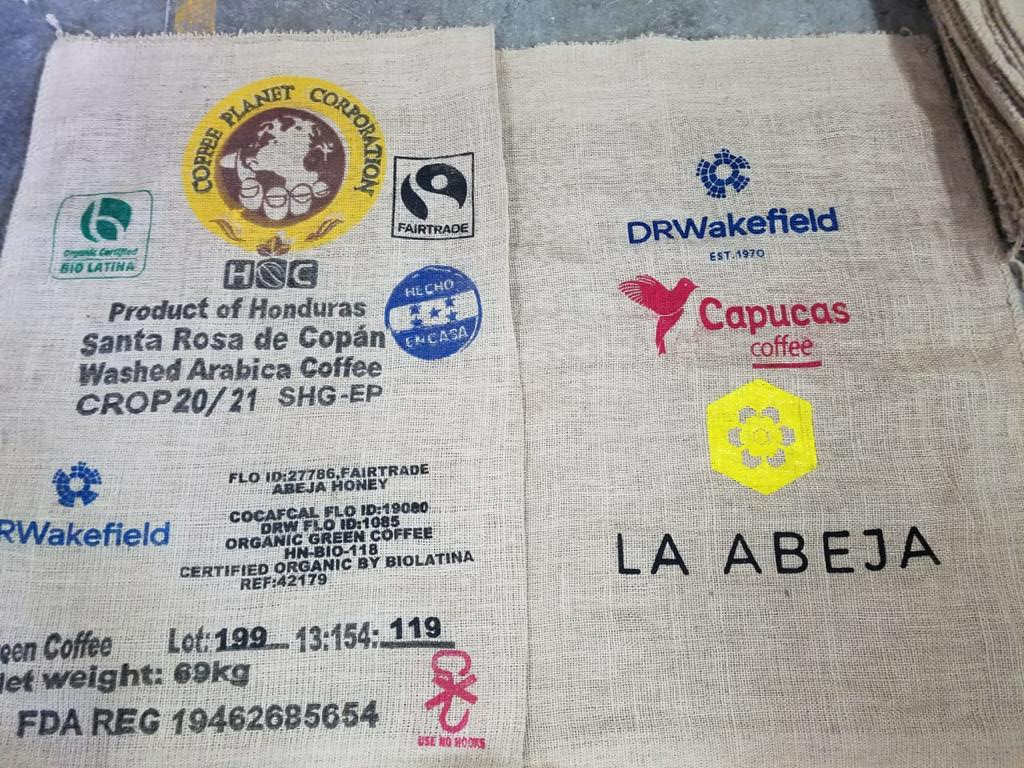 Bees turned out to be a perfect match for coffee in Capucas, increasing production and income for producers. But the cooperative needs funding to continue building hives and delivering training to women and young people in the area for the project to grow. It is the ambition of Capucas to work with and train 150 new beekeepers over the next year, for which they will require an estimated 646,150 Lempira (around $19.5k).
To assist in raising this capital, we have developed a coffee in collaboration with Capucas called 'Abeja', which translates, aptly, to 'bee'. Taking our learnings from the long-term work we have done with cooperatives throughout Central and South America in our numerous 121 projects, we have worked collectively with the cooperative producers in Capucas to develop a premium speciality coffee that both tastes great and generates funds to help the cooperative's beekeeping project and increase our impact in the community.
For every bag of Abeja coffee we buy, we pay an additional 22cts/lb on top of Fairtrade, Rainforest Alliance and Organic premiums. This year the premium represents $4,015.90 and will be donated to the Abeja fund. Over the next 12 months, the Abeja fund will help build beehives for 150 coffee producers who want to cultivate honey. It will also help improve process management throughout the production and honey collection chain, generating new jobs in the area. In addition, it will be used to train new beekeepers, with a focus on the participation of women and young people, encouraging generational change, wellbeing and independence in the community.
Coffee for the Abeja lot is a blend of the highest quality coffee in the region. Each contributing cooperative member hand-selected coffee at peak maturation during harvest, selecting cherries for their ripeness, transported to the cooperative's processing plant for pulping and drying in COCAFCAL solar dryers. The coffee is processed using, you guessed it, a honey processing method, which maximises the cup profile. The resulting cup profile is sweet, with flavour notes of fudge, honey, green apple, and cherry blossom. It has a cup score of 84 pts.
For us, the Abeja coffee represents potential. It symbolises the potential of collaboration and diversification. Embodying the values of Capucas and Omar's approach to working with the community. But it also demonstrates that, with attentive picking, good agronomical practices, access to training, and careful processing, organically grown coffee has the potential to be just as delicious as it is harmonious with the environment.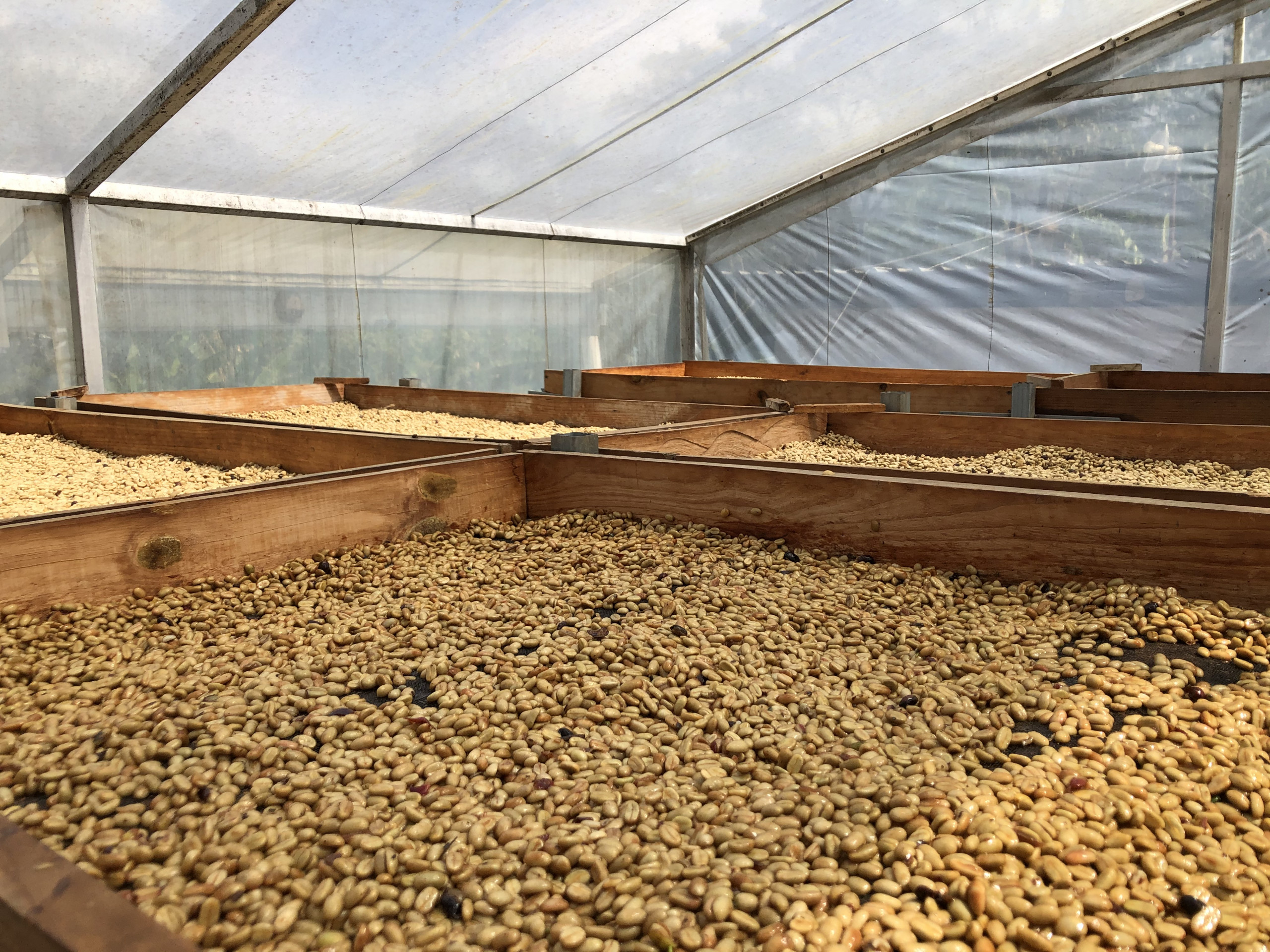 We look forward to sharing this coffee with you and we will keep you updated with the beekeeping project in Capucas as it continues to develop. To learn more about Capucas' journey into beekeeping, check out Omar's talk, Monetising Bees in the Coffee Lands, which took place at Full Circle 2019.
Featured Coffee
SCA85