12 July 2022
The history of the Abeja Fund
The Abeja Fund, a beekeeping project, was launched in 2021 in partnership with Cooperativa Cafetalera Capucas Limitada (Capucas) in Honduras, but its roots go back further. Omar, the general manager of the cooperative, first recognized the opportunity in beekeeping in the cooperative back in 2017. He understood the value of bees, and knew that they could, and did, offer many benefits to the cooperative and its members.
Whilst Arabica coffee is self-pollinating, bees still play an essential role in pollination. A 2021 study found that insect pollinators, including bees, may be responsible for up to 16% of the Arabica cherry yield.
The presence of pollinating bees not only helps to boost the coffee crop, but they also support, even increase, the biodiversity of the environment, supporting the growth of other plants which in turn provide shady conditions that are ideal for coffee to grow in.
Bees, of course, support the natural environment, but they also provide numerous benefits to people and communities as well. They increase the yield of coffee, and other fruits and vegetables, and also provide another source of income through honey, all of which are invaluable to Capucas and its members.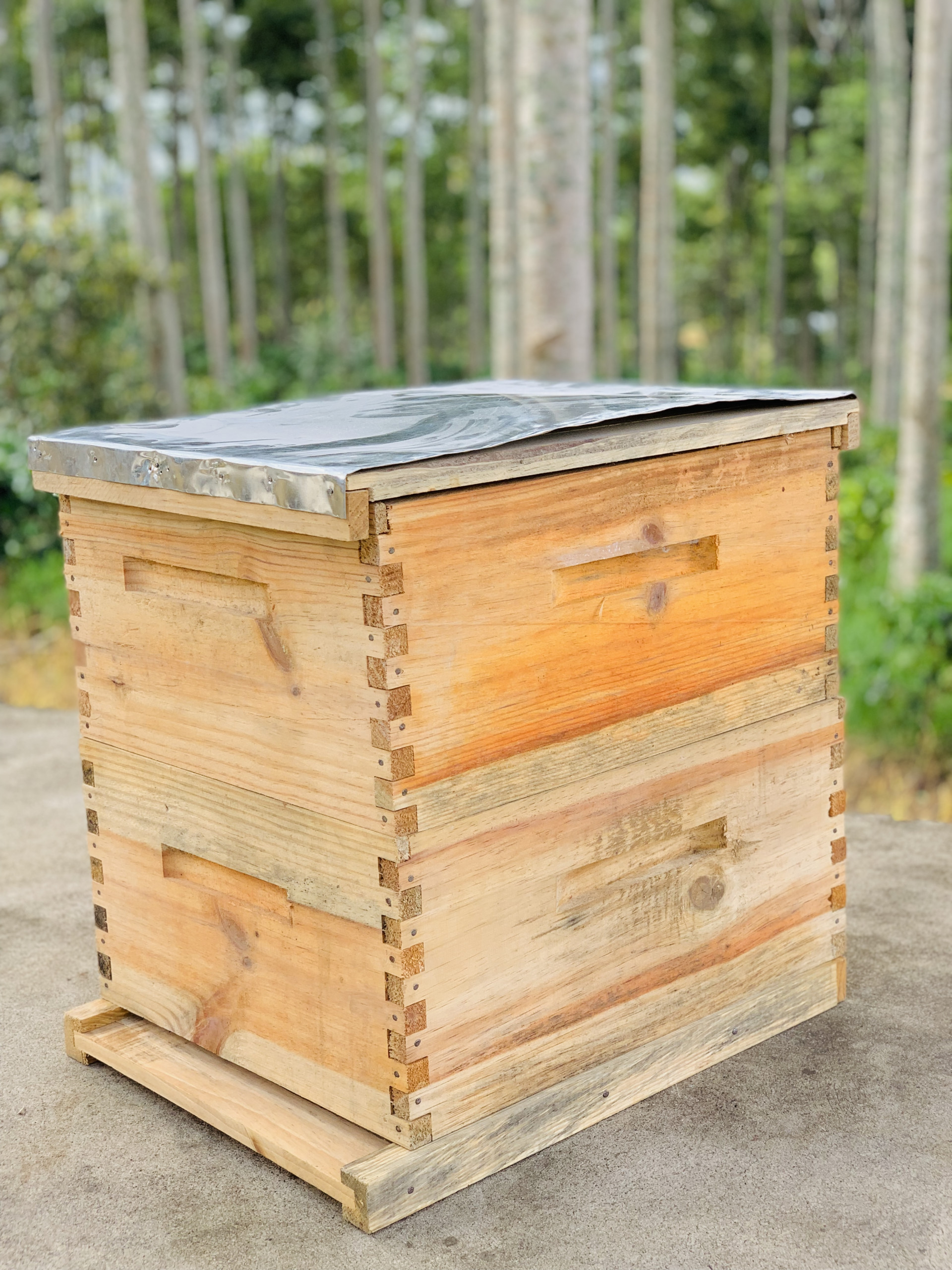 Omar shared his passion for bees, and the value they could bring to Capucas, with DRWakefield, and the Abeja Fund was born. 'Abeja' is Spanish for bee, and so felt like a very apt name for this fund. The premise of the fund is that, for the coffees associated with it which DRWakefield buy from Capucas, we pay a 22 c/lb premium which goes directly into the fund to be used to promote beekeeping amongst the cooperative's members.
There are two coffees which are linked to the Abeja fund, the Abeja Honey processed coffee and the Armadillo Anaerobic Honey process. Both these coffees are Fairtrade and Organic certified and they cup and score highly, with flavour profiles that are dominated by tropical notes. The Abeja Honey has tropical notes of papaya, pineapple with dried apricot and rum in the cup, and scores 87. The Armadillo Anaerobic Honey is also heavy on tropical fruits, with notes of mango, papaya, peach and passionfruit, and scores 87.5
The impact of the fund
Capucas's goal is to use the fund to support 150 new beekeepers, a feat which would require an estimated $19,500. In 2021, the first year of the project, DRWakefield bought 150 bags of coffee (120 bags of Abeja Honey and 30 bags of Armadillo Anaerobic Honey), which then very quickly sold out! This meant $4,015.90 went into the Abeja Fund. Whilst this figure did not cover the full amount required, it was an excellent step in the right direction and as the project grows over the next few years, there is no doubt we will reach the full amount needed.
This year the money in the fund was spent on equipment to build beehives and training on how best to care for bees. This has meant that producers have been able to develop good beekeeping practices and gain technical expertise on how to improve their hives and, in doing so, increase the volume and quality of the honey their bees produce.
As mentioned above, producing honey offers coffee producers an additional source of income which, of course, is beneficial in improving their quality of life and gives them an extra level of financial security, as not all their income is reliant on their coffee crop.
However, perhaps the most exciting result of this project has been the impact it has had on the lives of young people in the Capucas community. Often young people in coffee-growing communities feel disenchanted with the difficulties that growing coffee can throw up, and so will consider leaving their communities for cities, in search of a different life. This poses a great problem to many coffee-growing communities as, without the next generation, they won't be able to continue to produce their coffee in the same way. The Abeja Fund aims and has so far succeeded, to involve and inspire young people. Getting young people to feel invested in the future of the cooperative and the environment is part of Capucas's sustainability vision. Beekeeping provides an opportunity for young people to learn and develop expertise in a skill which helps to safeguard their financial future and the future and prosperity of their environment. The money from the Abeja Fund has meant they have been able to receive this training in their own community, without having to relocate at all.
Moving Forward
DRWakefield is committed to continuing working with Capucas to support the Abeja Fund. This year we have more than doubled the volume of coffee bought which supports the Abeja Fund. Across the UK and Europe DRWakefield has bought 285 bags of Abeja Honey and 70 bags of Armadillo Anaerobic Honey. Both coffees are available to book from the UK and Europe now, and are expected to be available to draw down from August 2022.